Description
Kodel Fleece Navajo Assorted Clrs

Up for Auction is a Show Western Saddle Pad MINI/PONY SIZE FOR KIDS SADDLE
Affordable & lovable.
All time favorite.
®: Available in assorted colors. Pick from the drop down list.
24″ x 24″ Navajo mini/Pony pad with Kodel fleece bottom and suede wear leathers. Made by Products.
Free shipping within US only.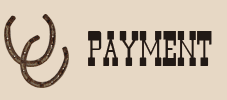 We accept PayPal. Merchant cards accepted- Visa MC Discover preferred!
TO MAKE PURCHASE EASY BY CREDIT CARD
We ship to most locations worldwide. Shipping rates are for the continental USA. Additional charges will apply outside the continental USA. Please contact me for rates. I try my best to ship within 24 hours, unless the item needs to be ordered from the warehouse. There is no Shipping on Sat & Sun. UPS and USPS are our major carriers. Sorry not responsible for transit time needed by these carriers. We also do ship out Express, for an additional charge.

If for any reason you are not satisfied with your purchase, you may return the item in NEW & UNUSED condition with 14 days. Your return must be in the original packaging. You will receive a refund for you bid price less shipping fee. Buyer is responsible for all shipping costs. Incase an item was shipped with free shipping charges, a 10% restocking charge will apply. No warranty of any kind, expressed or implied, is made respecting the safety of the products sold on . Buyer assumes all risk and liability from use of said products.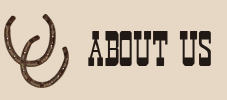 Choice Tack is a well established company and has been in the equestrian market for over 10 years now. Our policy is to make our customers happy and we are here to serve u and the equestrian industry. If you are located within Chicago land, please do drop in to see our Retail Store. We sell all that you need to ride !!! And if you don't see it on my auction, it still may be there in my physical store.